Spring 2018 Lecture Series
For reservations or questions, please contact Polly Hagan, 610-647-1051
"The History of the King of Prussia Inn"
Guest Lecturer: J. Michael Morrison, Historian & Author
Date: Wednesday, May 23, 2018
Cost: $15/person
Refreshments: 7:00 PM – Lecture 7:30 PM
Location: Jenkins Arboretum & Gardens, 631 Berwyn-Baptist Road, Devon
The King of Prussia Inn (c. 1756), "The Sign of the King" welcomed visitors for almost 200 years, and may have been the source for the town receiving its name.  A day's ride from Philadelphia, it was a meeting place for locals and for travelers alike, where the news of the day was discussed over a drink or a hearty meal. Learn how during the winter of 1777-78, the Inn was a popular haunt for both patriots and loyalists alike.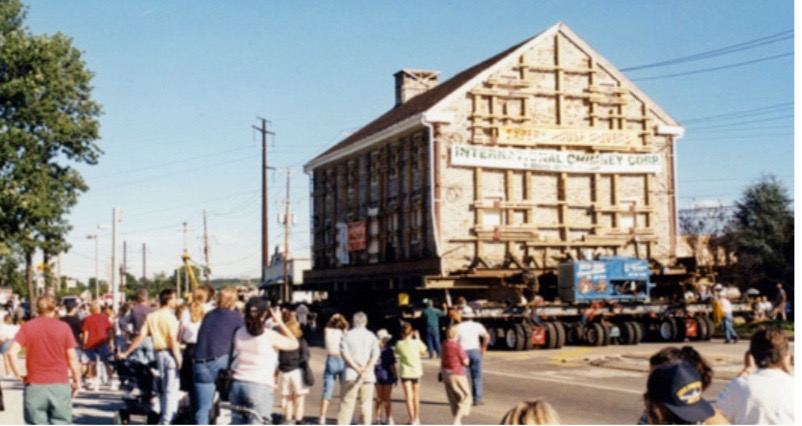 Hear how the very location that created its popularity would eventually lead to its demise, first in 1952, when it was decided that US Route 202 needed to be widened from two lanes to four, thus stranding the Inn on an island in the center, and again in 2000, when it was decided that the historic 550-ton structure needed to once again be spared from the wrecking ball, and the only option would be to pick it up and moved less than ½ mile away to safety.
Michael Morrison is the President of the King of Prussia Historical Society (est. 1953) and a member of the board of directors of the Tredyffrin Easttown Historical Society (est. 1936). He is the author of three books pertaining to local history, and a third-generation antiques dealer and appraisal consultant. 
A graduate of Eastern University in St. Davids, PA, he is currently involved in historic restoration and architectural interior design.  His background has given him a unique perspective as it relates to the identification of historic locations long since lost to progress, and he has personally helped restore and preserve two historic properties in Chester County, as well as countless artifacts and manuscripts.
In the words of Morrison, "If you are unaware of your past, you are destined to repeat it, and not even know why".
* The Trust is grateful to Dr. Harold Sweetman and the Jenkins Arboretum & Gardens, for their generous sponsorship of the "The History of the King of Prussia Inn" lecture on May 23. Plan to arrive early for the lecture and enjoy the botanical gardens wonderful collection of trees, shrubs, wildflowers and ferns.
For ticket purchase using Paypal/credit card, see below.