Frank Lloyd Wright's Suntop and the Genesis of the 'Modern' American Home … The Ardmore Experiment
Christian A. Busch, Owner and Founding Principal of 20th Century Preservation, LLC, Ardmore, PA
November 15, 2017
@
7:00 pm
–
9:00 pm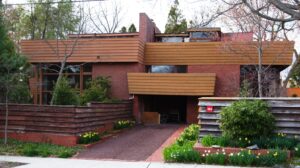 Social change in America during the 1930's brought about innovation in the design of domestic architecture. Frank Lloyd Wright and his contemporaries interpreted the new American lifestyle first into architectural theory, then design and finally built form.
It was during this period that Wright's first 'USONIAN' homes were built, incorporating "natural" materials and the latest advancements in construction technology. His revolutionary architecture rethought the traditional relationships between the private and public spaces in the home and recast them in forms that we still recognize today as 'modern.'
This lecture will take a closer look at the unique design of the Suntop Homes, created by Wright in 1938 and built in Ardmore, Pennsylvania, which represent an early example of the USONIAN principles that were his interpretation of American "modern" architecture.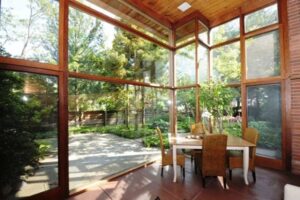 Christian Busch has nearly thirty years of experience in the fields of design and construction, he has worked on numerous renovation, modernization, rehabilitation and adaptive reuse projects involving locally and/or nationally registered historic structures throughout Philadelphia and the surrounding region.
Mr. Busch's professional practice focuses primarily on forensic analysis, historic preservation and architectural consulting. His extensive field experience in architecture, preservation and construction is complimented by a technical education in architecture and historic preservation from the University of Pennsylvania, an active involvement in professional associations, preservation advocacy groups and the local community.