Musings of a Barn Collector
October 22, 2014
@
7:00 pm
–
9:00 pm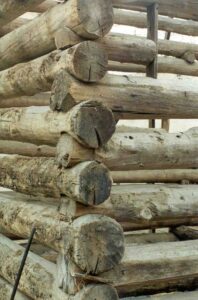 Some people collect antique cars. Some people collect works of art. Brad Tiffany, Tredyffrin Historic Preservation Trust board member and building committee chair, collects barns. That's right – not barn models, but the real thing.
Brad will share with us stories about his collection of barns, including the original 1832 English Lake District barn that stands on his property in Upper Providence Township, Montgomery County. In addition he will share pictures and stories about several of the Montgomery County standard bank barns he has dismantled and saved as well as a Chester County style conical post forebay bank barn that stood in the Newtown Square area and a double decker Lake District barn from Arcola, PA. Photos of the antique farm equipment found in these buildings will be part of the presentation.
And most amusingly, Brad will entertain us with the story of how his original plan to buy the barn when it was to be removed from its home in Tredyffrin Township turned into years' long effort to save the Jones Log Barn for the community. Local residents have heard about the Jones Log Barn for years, but many have never seen the original structure. Brad will share his pictures of the barn before it was dismantled. We are so glad that Brad did not buy the Jones Log Barn, and has been such an integral part of the effort to save the barn for all to enjoy.