Enjoy a Special Evening of Chester County History …
"Award-winning Journalist & Author Bruce Mowday to Give Presentation on the Battle of Brandywine & The Johnston Gang"
Bruce Edward Mowday, Award-winning Journalist & Author
April 12, 2017
@
7:00 pm
–
9:00 pm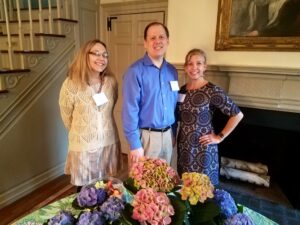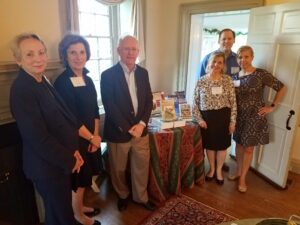 A wonderful lecture with award-winning author and journalist Bruce Mowday. Photos from the April 12, 2017 lecture.
Chester County Author Bruce Mowday will talk about two of his books covering "Jailing the Johnston Gang" and the "September 11, 1777, battle of Brandywine. Mowday covered the Johnston Gang while a reporter for the Daily Local News and was recently interviewed for a segment on Discovery ID television connected to the Johnstons. The battle of Brandywine as the main defense of Philadelphia, the largest land battle of the war and the first battle for Lafayette in America. Survivors of Brandywine spent that winter in Valley Forge.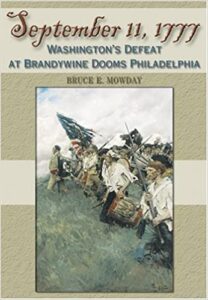 United States history almost changed on September 11, 1777, as George Washington almost dies. Washington's army also almost ceased to exist. "September 11, 1777: Washington's Defeat at Brandywine Dooms Philadelphia" is the first book on the historic American Revolution battle that was the main battle of the Philadelphia Campaign. This was Lafayette's first battle and the Continental Congress fled Philadelphia after the battle.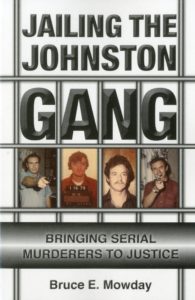 "Jailing the Johnston Gang: Bringing Serial Murderers to Justice" is the inside story of the dedicated law enforcement team that brought to justice serial murderers Norman, David, and Bruce A. Johnston Sr.
For more than a decade the Johnston Gang terrorized communities throughout the East Cost of the United States by stealing millions of dollars' worth of property. When gang members couldn't intimidate witnesses to their many crimes, they murdered them.
Bruce E. Mowday is an award winning author and newspaper reporter. He has authored more than 15 books on history, sports, business and true crime. Mowday has appeared on the Discovery ID channel, C-SPAN,the Pennsylvania Cable Network and Philadelphia and local television shows. He is a contributing editor with Business 2 Business magazine. Mowday has hosted his own radio shows and was chairman of the Chester County Historical Society and president of the Brandywine Battlefield Park Associates. He is a board member of the Valley Forge Park Alliance and the Chester County Conference and Visitors Bureau. He is a frequent speaker at various civic and historical groups. For more information on Mowday, his books and his schedule of events, see mowday.com.