Jefferson's Daughters, Three Sisters, White and Black, in a Young America
Dr. Catherine Kerrison, Author and Historian
April 25, 2019
@
7:00 pm
–
9:00 pm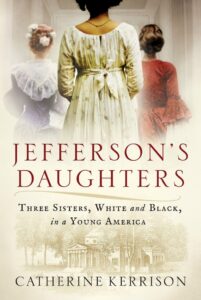 Jefferson's Daughters by Catherine Kerrison is the remarkable untold story of Thomas Jefferson's three daughters — two white and free, one black and enslaved — and the divergent paths they forged in a newly independent America.
Thomas Jefferson had three daughters: Martha and Maria by his wife, Martha Wayles Jefferson, and Harriet by his slave Sally Hemings. Kerrison recounts the remarkable journey of these three women — and how their struggle to define themselves reflects both the possibilities and the limitations that resulted from the American Revolution.
After the talk, Dr. Kerrison will sign copies of "Jefferson's Daughters" which will be available for purchase.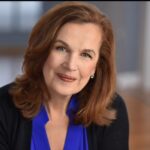 Catherine Kerrison is an associate professor of history at Villanova University, where she teaches courses in colonial and revolutionary America and women's and gender history. She holds a Ph.D. in American history from the College of William and Mary. Her first book, "Claiming the Pen: Women and Intellectual Life in the Early American South" (Cornell), won the Outstanding Book Prize from the History of Education Society in 2007.