Stories of the Valley Forge Soldiers
Dr. Nancy Loane, Historian, Lecturer & Author
April 20, 2016
@
7:00 pm
–
9:00 pm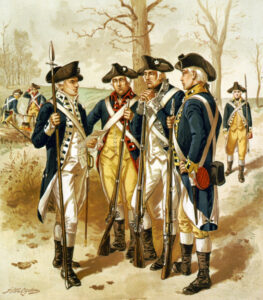 A few names are known – General George Washington, the Marquis de Lafayette, perhaps Baron Steuben, General Henry Knox, or General Nathaniel Greene. But few people know many of other names—nor any of the stories— of the 12,000 or more soldiers who marched into camp on December 19, 1777 and spent the winter at Valley Forge, the third encampment of the long Revolutionary War.
In this talk you'll learn of a Valley Forge soldier who fought valiantly throughout the war, then find out what happened to him when the war ended. Of a private soldier who wrote poetry at camp and a French officer who lugged eight volumes of French comedy with him across the Atlantic. You'll find out about a passionate newlywed, a despondent father, the Captain whose wife begged him to return home. And the last written words of a faithful husband and loving father.
Through these stories and others from Valley Forge—all true, all carefully researched — the encampment itself will become alive with purpose, passion, and despair. As for you – you'll discover a Valley Forge that you never knew existed.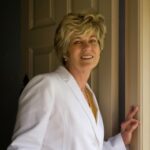 Dr. Nancy Loane, a former seasonal park ranger at Valley Forge National Historical Park, is the author of the popular, critically acclaimed book Following the Drum: Women at the Valley Forge Encampment (Potomac Books, 2009) which was awarded the American Revolution Round Table of Philadelphia's "Book of the Year AwardNancy Loane photo" (2009). Nancy also writes about Valley Forge for the Journal of the American Revolution and several other publications.
An outstanding speaker, Dr. Loane has given almost 200 presentations throughout the country (including at the Library of Congress, Colonial Williamsburg, and The David Library of the American Revolution) on the soldiers and letters from the soldiers at camp, Martha Washington, and the women who came to the Valley Forge encampment. Her fascinating, fact-filled talks bring those who wintered to Valley Forge to life, as well as shed new light on the famous Valley Forge encampment itself.