Rediscovering Devon … The History of the Devon Horse Show
J. Michael Morrison, Historian, Lecturer & Author
May 25, 2016
@
7:00 pm
–
9:00 pm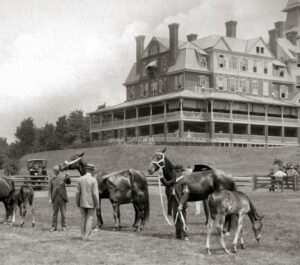 On the eve of the opening of the 120th anniversary of the Devon Horse Show and Country Fair, Tredyffrin Historic Preservation Trust is delighted to welcome guest speaker J. Michael Morrison to the 2016 Spring Lecture Series on Wednesday, May 25 at Jenkins Arboretum, 631 Berwyn-Baptist Road, Devon, PA. Reception will begin at 7 PM, followed by lecture at 7:30 PM.
Local historian Morrison will present, "Rediscovering Devon", based on the Society's book, created to commemorate the history of the Devon Horse Show since its inception in 1896. The oldest and largest outdoor multi-breed competition in the country, Devon's history is interwoven with the history of the Main Line and Chester County and continues to be part of the fabric of our community.
A native of Upper Merion Township, Morrison has enjoyed a lifelong interest in local history and is currently involved in historic restoration and architectural interior design, featuring antique and re-purposed materials. Morrison is the President of The King of Prussia Historical Society and has written three books, "Images of America", "Then and Now"', an in-depth look at the history of King of Prussia and "Upper Merion Township: The First 300 Years".